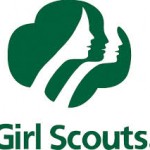 The ever-popular and successful "Engineers are Epic" event is coming up again! This is a wonderful opportunity to volunteer with 50 Junior Girl Scouts. Girls will be introduced to the wonders of engineering in five separate modules during this all-day event.
To volunteer, please contact Angela Berry at angela.berry@swe.org.
Thanks again to the Hornet's Nest Council for their support of this event and providing their headquarters! www.hngirlscouts.org
Lunch is provided to the volunteers.